Sunwolf is a Florida Lighting and Grip Company
We provide production equipment and services for the Video and Film business. We have been in business since 1998, we offer a variety of Grip Truck Packages along with a wide selection of Lighting options.
Sunwolf has moved to a new location.
Sunwolf is pleased to announce that we have moved to a larger and more easily accessible location in Clearwater, Florida. Nothing else has changed. Our phone numbers and email remain the same.
Please make note of our new address:
Sunwolf, Inc.
4241 114thTerrace N.
Clearwater, Fl. 33762
Check out the new equipment arrivals at Sunwolf.
Aladdin
The new BI-FLEX4 Kit builds off of the original BI-FLEX 1×1 Kit, but this one is 1×4 and can be rolled up into a tube. Exceptionally well-built, splash-proof*, bi-color LED light with superior light output and quality. The color output is adjustable from tungsten to daylight and every point in between, and is completely dimmable from 100% to 10%. Most importantly, the light quality is the best available:
»CRI: 98ra (daylight) / 97ra (tungsten)
The Bi-Flex 4 panel, at 48"x12" weighs only 2 pounds! This kit includes a professional-grade dimmer with a battery plate built in (V-Lock or A/B Gold Mount) and DMX controls, and a 23ft extension cable. Working with high CRI bi-color light essentially means there is no need to color correction or warming gels (CTO). If you're shooting a portrait with the light set to full daylight and want to add a touch of warmth for improved skin tone, it's just a turn of a dial. If you're working in tight quarters and there's no room for a stand, there's no problem, as you have several other mounting options. Every BI-FLEX panel has both male Velcro corners and mounting rings, which means you can mount to any surface using female Velcro, screws, nails or even suction cups. And of course, if it's easier, you can
simply gaff-tape the panel to walls, ceilings or poles. Working with the Bi-Flex is not like working with any other light. Because it is highly portable, throws beautiful variable light, can be mounted just about anywhere, and is easy to use and built to last, it will free you from conventional restrictions and allow you to improve the quality of your work.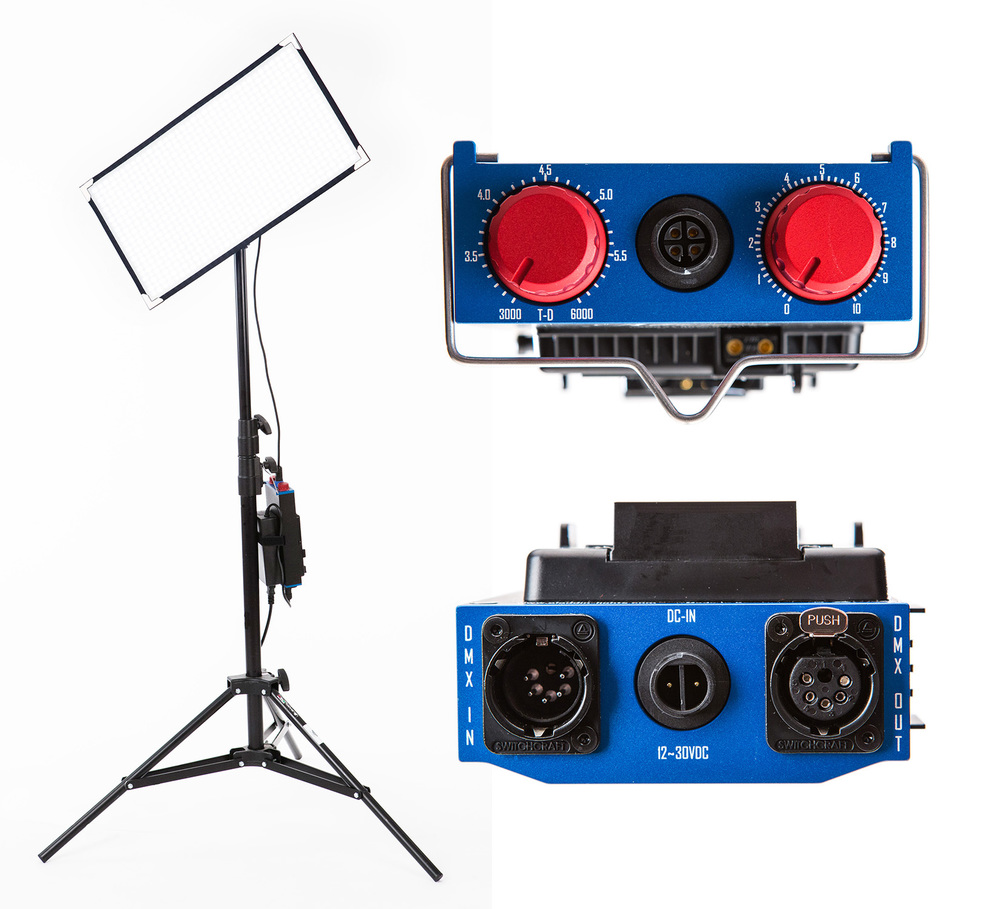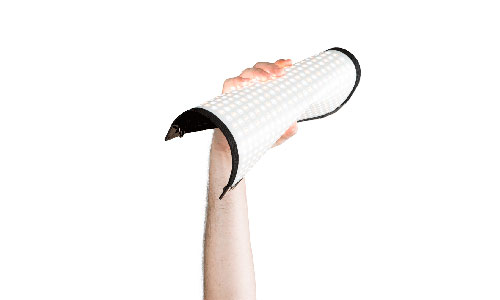 Kurve
K5600 introduces the Kurve – A line of large parabolic reflectors that takes your Joker from the smallest to the largest light on set. The Kurve's unique shape and sizes provide beautiful, even, focusable light with unique highlights and wrapping ability. Softboxes are soft and flat while the Kurve provides a distinct light over large areas with excellent shadows and a light quality perfect for rich, beautiful shots and a sparkle in the eye.
For more info. http://www.k5600.com/products/kurve/index.html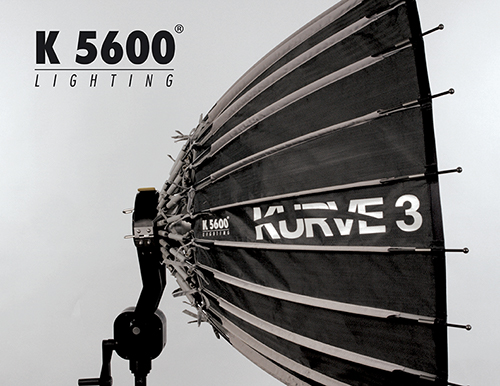 Skypanel S60
Tremendous Output. One of the brightest soft lights on the market.
High output is usually not associated with a fully tuneable LED fixture, but with the SkyPanel ARRI has been able to accomplish both. SkyPanel has tremendous light output across the entire CCT range. Brighter than a 2 kW tungsten soft light or a 6 kW tungsten space light, the SkyPanel S60 has more than enough light for most applications. In some cases the fixture can even compete with natural sunlight; at the same time, it is able to perform beautifully at lower light levels.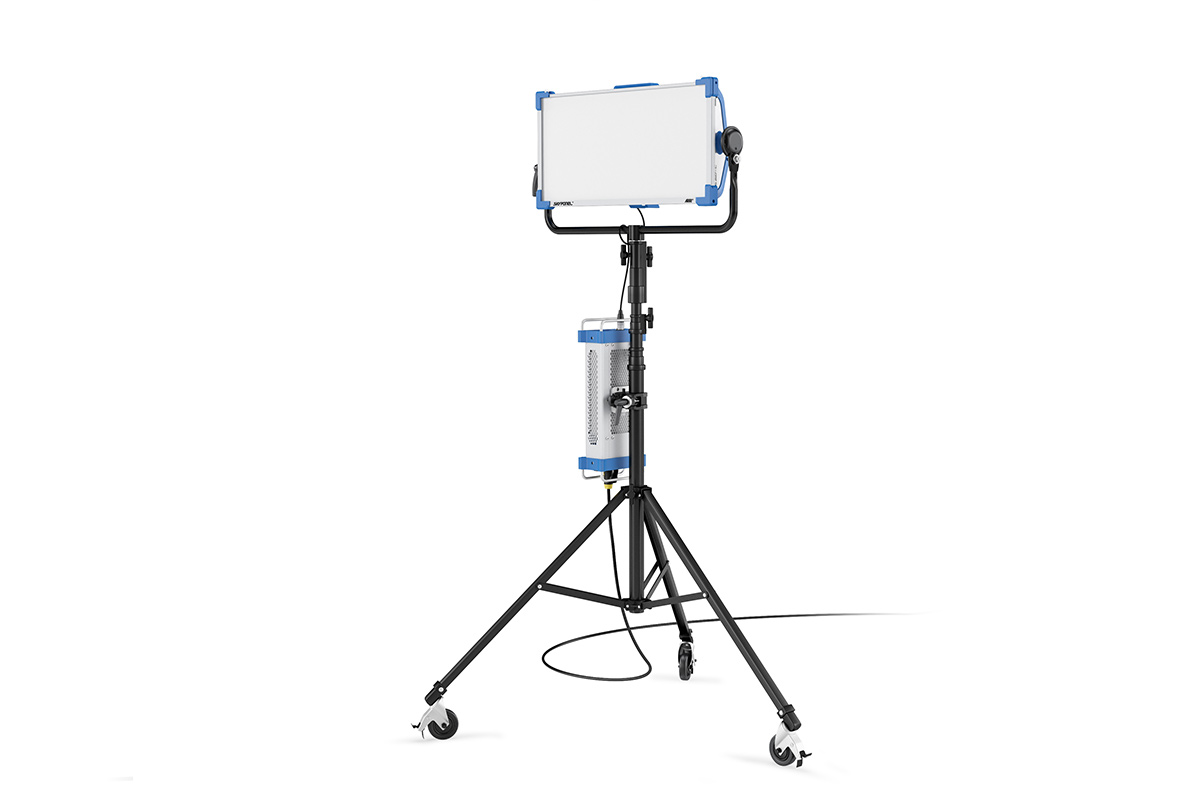 Sunwolf, Inc.
All of our Truck and Van Packages consist of custom fabricated carts, this allows our Trucks to be easily worked.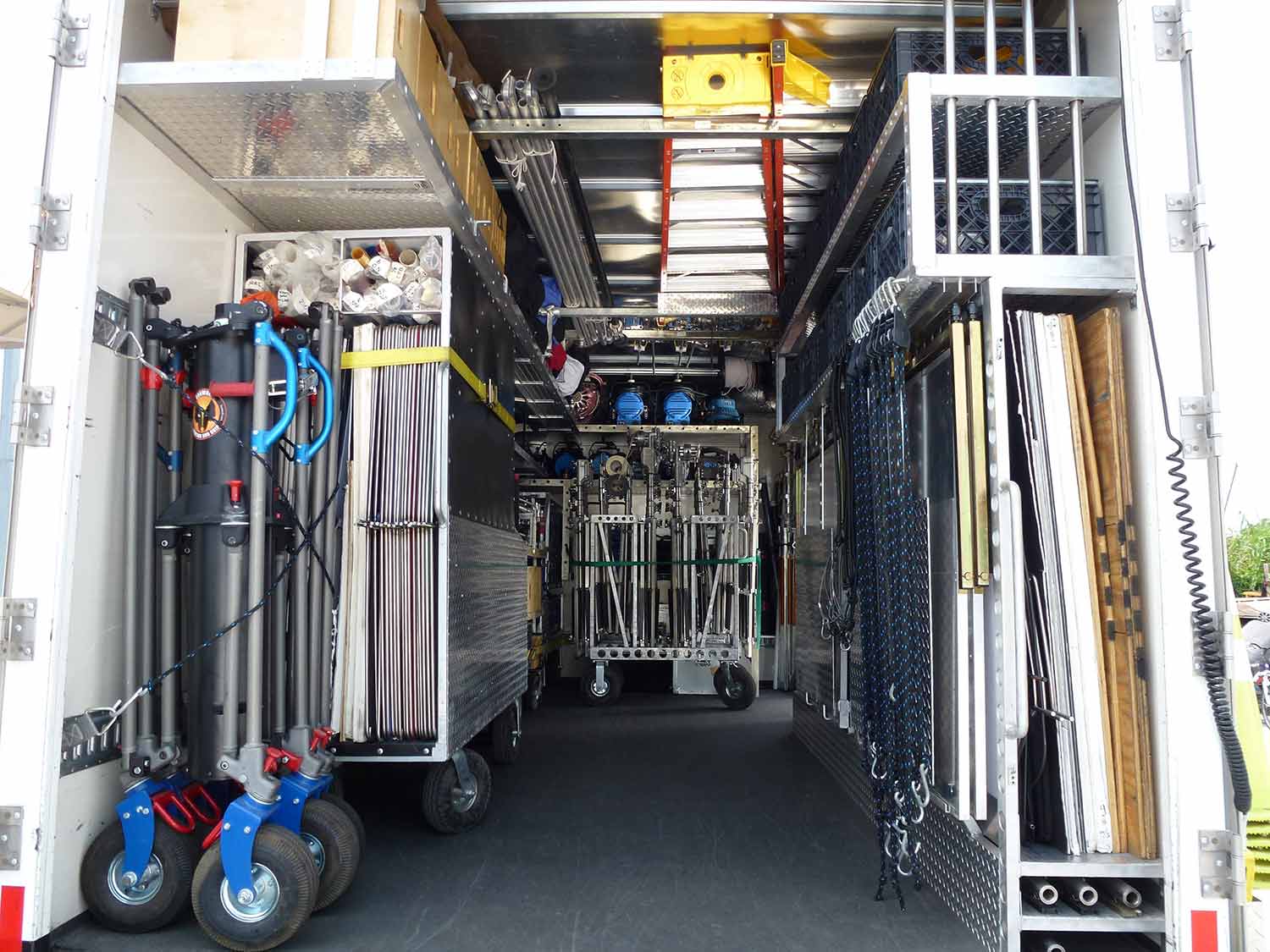 Versatile Layout Options
Our Truck and Van packages come with a standard set up, every package can be customized to fit your production needs.
Truck Packages
A Florida Lighting and Grip Company offering a variety of customizable Truck packages. 
Lighting
From HMI's to LED's we have the Lighting you need for you next shoot.
Experienced Crews
We can provide you with the experienced crews for you next production.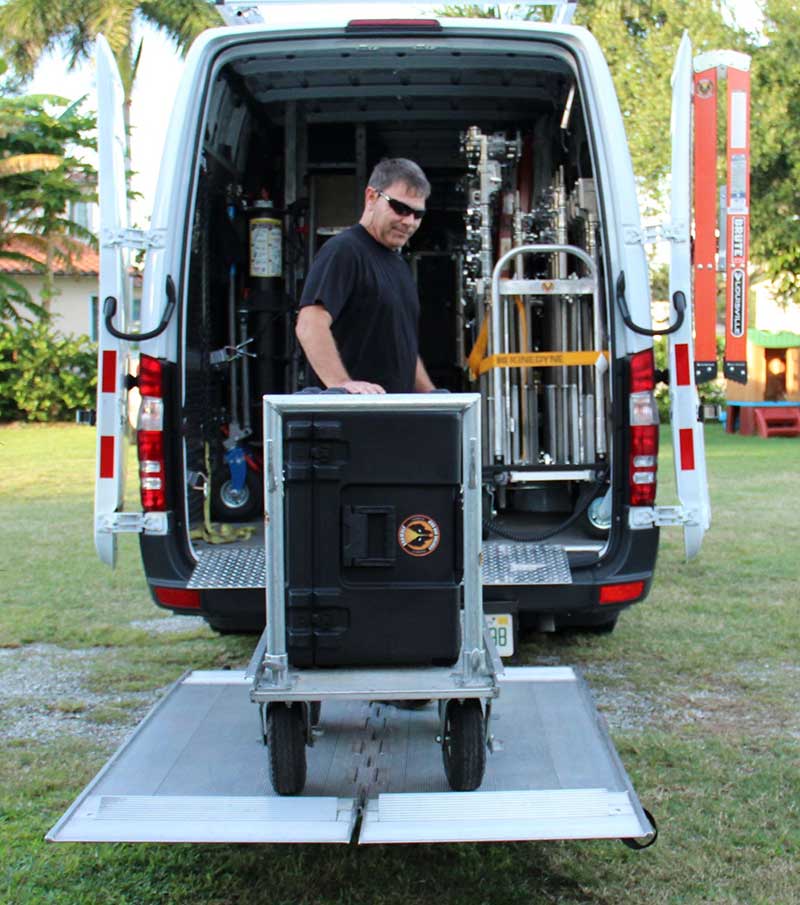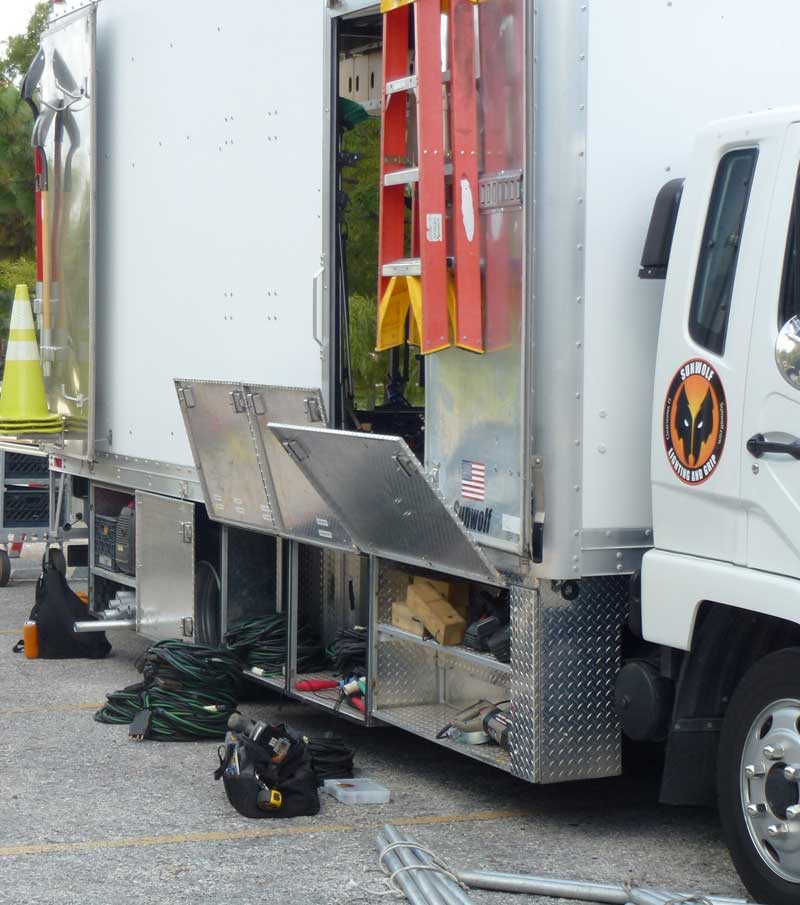 7 Ton Grip Truck Package We are hard at working building our new 7 Ton Grip Truck Package. As you can see we have a lot of room to fill and we hope to have this truck on the road and full in the next few months. We will update the site with new photos and...
read more